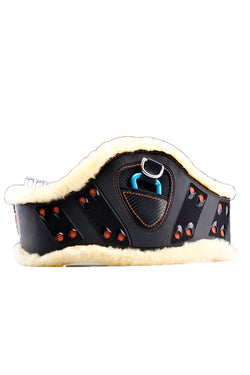 EchipamenteEchitatie2e
eSapphire Fluffy eQuick
eSapphire girth is particularly lightweight, extremely flexible and resistant thanks to a combination of technical materials.
Free shoulders design and air vent system.
Long lasting man-made artificial sheepskin
100% animal friendly, artificial sheepskin. Thanks to our special fluffy material the boots are now easier to wash, 30°C in the washing machine, and they dries much more faster. Fitting is even better than real sheepskin mantaining with the time it's softnesses and color.