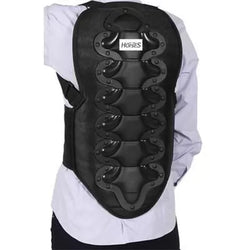 EchipamenteEchitatie2e
Horses Back Protector
This "Horses" back protector is made to protect the rider's back, it is practical and light.
Features: Front Velcro fastening and adjustament with shoulder straps. Made from tear and shock resistant material.
Available in an elegant obsidian black colour
Comfortable and functional, it offers maximum protection, without limiting freedom of movement.